Aerolase NeoSkin is an energy-based skin rejuvenation treatment. It reduces signs of aging and can improve the tone and texture of the skin. It encourages collagen growth and can pinpoint specific blemishes.
NeoSkin is non-invasive and without side effects. One half-hour session at One Agora is all it takes to regain skin that looks healthy, smooth, radiant, full and younger.
Don't let sun damage and the aging process harm your body's largest organ. Schedule your consultation with Bloomington, MN skin rejuvenation specialists at (952) 234-5898 or contact us online
What is NeoSkin?
NeoSkin is a laser skin rejuvenation technology. NeoSkin treatment reduces signs of aging and targets unwanted skin conditions. It can be used for treatment of skin on your face, neck and chest area.
NeoSkin treatment can encourage collagen growth over a large treatment area as target specific skin blemishes.
Aerolase NeoSkin
How does NeoSkin rejuvenate your skin?
NeoSkin uses 650 Microsecond Technology™ to achieve a variety of skin rejuvenating effects.
By heating the water in the skin, the laser stimulates collagen growth to improve your skin's tone and texture. It specifically tightens loose skin and reduces fine lines.
The laser energy can also target specific skin areas. It can solidify blood veins to treat spider veins, reduce the appearance of acne, and treat redness. The laser energy can even remove excess melanin which causes hyperpigmentation like age spots.
Who is a good candidate for NeoSkin skin rejuvenation?
NeoSkin is beneficial for all skin types, no matter your age. The treatment is customizable to address your specific dermal concerns, such as: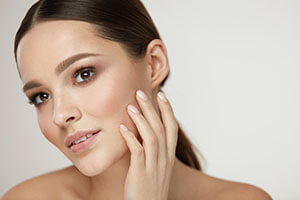 bumpy or rough skin texture
acne
enlarged pores
fine lines
wrinkles
inflammation
redness
broken blood vessels
skin patches or spots
spider veins
What happens during the NeoSkin skin rejuvenation treatment?
Before arriving at One Agora, clean the skin being treated.
Your non-invasive NeoSkin treatment session will be separated into two parts.
First, the laser energy will treat the entire skin area to encourage collagen production. Second, the laser will be focused to address specific blemished and discoloration.
You will most likely feel a warming sensation as the laser rejuvenates your skin. A typical NeoSkin treatment session lasts about 15-40 minutes, but the length of the treatment will depend on the size of the treatment area.
You might require numerous NeoSkin sessions to achieve your desired results. Most patients see best results after 4-6 treatment sessions.
What results can you expect from NeoSkin skin rejuvenation?
NeoSkin has no side effects and requires no downtime. You can return to your normal daily routine after the procedure.
You will need to protect your skin from the sun with daily sunscreen. Also, regularly wash your face and use a moisturizer. We will discuss the details of your aftercare with you after your session.
The desired results of NeoSkin skin rejuvenation may last for years. You should schedule ongoing appointments with One Agora to address skin changes that occur as you continue to age.
Request Your Appointment Today!
Your skin rejuvenation can begin today! Schedule your consultation with Bloomington NeoSkin specialist at One Agora Integrative Health today! Call (952) 234-5898 or contact us online
---
Our Location
One Agora Integrative Health Clinic
9220 James Ave S.
Bloomington, MN 55431
Phone: (952) 234-5898
Integrative medicine clinic serving patients in Minneapolis, Bloomington, Richfield, Edina, Eden Prairie and the surrounding Hennepin County, Minnesota communities.