Chiropractic Care
The core of what we do is provide structural support to help improve function. The body cannot function optimally if there is muscular, skeletal or neurological interference.
We, therefore, provide hands-on and chiropractic care using various modalities and treatments. Many times the body will heal itself with excellent chiropractic care. One Agora offers both as needed care, treatment plans, and wellness programs to fit your needs.
What is Chiropractic Manipulation?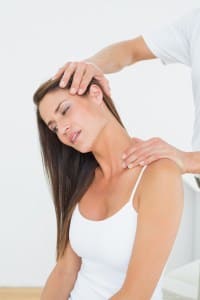 Chiropractic Manipulation is the balancing of the physical structures of the body. This includes various modalities including blocks, therapeutic instruments, and muscle support as well as manual adjustments of your spinal joints.
Chiropractic Manipulation is intended to balance the physical structural part of your body to reduce pain and helps facilitate proper communication between brain and body. Treatment from a qualified chiropractor is also used to increase overall the function of the body and promote wellness.
Contraindications for chiropractic manipulation include risk for stroke, severely degenerated spine, history of spinal surgery, Chiari malformation, and low neurologic tolerance. All of these contraindications are addressed before performing any chiropractic manipulation. For people who cannot be adjusted traditionally, we may be able to implement alternative techniques to achieve the desired results.
SCHEDULE NOW