What Is Mesotherapy?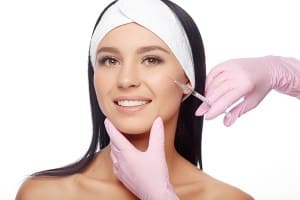 Pioneered in France by Dr. Michel Pistor in 1952, mesotherapy is a non-surgical, relatively painless treatment with many medical and cosmetic applications. It utilizes microinjections of homeopathic medicines, vitamins, Phosphatidyl Choline (PPC), and other nutrients to address concerns such as cellulite, fat deposits, and circulation concerns.
The One Agora Integrative Heath team utilizes mesotherapy to help melt away stubborn fat that exercise fails to reduce and eliminates the need for invasive procedures such as liposuction surgery. If you are interested in a weight loss treatment that is safe, effective and does not produce long-term side effects, contact our Minneapolis clinic for more information about mesotherapy treatment. Call ☎ (952) 234-5898 or contact us online today!
How Does Mesotherapy Work?
The science of mesotherapy's fat-reduction properties is explained in the body's adipose tissue (body fat). When adipose tissue accumulates, your insulin resistance and fasting blood insulin levels increase. This affects the adipose cell membrane (ACM), causing phospholipid sphingomyelin (SM) to accumulate and phosphatidyl choline (PPC) to decrease.
This imbalance between SM and PPC in the adipose tissue creates a lack of fluidity in the ACM, preventing the normal transport of hormones, cell messenger molecules (cytokines), and other important cellular materials. Without this proper transport, the cell's peroxisome proliferator-activated receptor-gamma (PPAR-G) gene is altered, causing lipids (fat) to accumulate in your body. By replenishing the PPC in the ACM, mesotherapy allows the cell membrane fluidity and PPAR-G function to return to normal, allowing the adipose cells to burn away the excess lipids naturally.
Benefits of Mesotherapy Injections
The benefits of mesotherapy-assisted fat-reduction are numerous compared to other weight loss techniques like liposuction. Liposuction is quite invasive and requires incisions, and has risks of nerve and blood vessel damage, irregular skin contours, burns, and infection. The procedure is also very costly, and can take patients up to six weeks to fully recover.
Alternatively, mesotherapy is far less invasive or expensive, does not require any post-operative downtime, does not require heavy bandages or girdles, and has no general anesthesia risks. Unlike other fat reduction procedures, mesotherapy also addresses other concerns, including cellulite, lymphatic drainage, and circulation. By enhancing blood circulation and lymph drainage, mesotherapy improves cellular function, allowing toxins and by-products to be more easily removed from the metabolism.
Mesotherapy can also be used to treat cosmetic conditions, such as stretch marks, scars, wrinkles, and acne. In fact, you can begin anti-aging treatments in your twenties to prevent wrinkles from forming. Mesotherapy injections also work to reduce droopy eyelids, rejuvenate the face, and replenish hair loss in both men and women.
What to Expect During Mesotherapy Treatment
The average mesotherapy session takes roughly 20-30 minutes. A member of the One Agora Integrative Health team will discuss the medications or nutrients to be used for your injections. A local anesthetic is applied to the injection site(s) to reduce any potential discomfort.
The needle is then placed just under the skin into a layer of fat and cellulite called the mesoderm. Injections are completely safe and relatively painless, and are usually administered in the hips, thighs, and "love handle" areas, as well as the back, chin, and lower eyelids. Topical creams or gels may be used post-treatment to further reduce your discomfort.
Side effects of mesotherapy for weight loss are minor because the medication is injected directly into the target area. You may experience mild bruising, swelling, and tenderness at the injection sites which will dissipate within a week or two.
Mesotherapy usually consists of a series of 8 to 10 treatments over a three-month period, though fewer sessions may be required for thinner areas of the body.
Mesotherapy Results
By the end of the three months, many patients will shed several pounds, and may even reduce 1-2 clothing sizes; however, your results may vary. Results of mesotherapy can last years; you can extend your results with a healthy diet and exercise regimen.
The One Agora Integrative Heath team is dedicated to creating cost-effective treatment plans that can best benefit our patients, including innovative weight loss solutions. To schedule your first mesotherapy session with us, call ☎ (952) 234-5898, or request a callback online.
---
Our Location
One Agora Integrative Health Clinic
9220 James Ave S.
Bloomington, MN 55431
Phone: (952) 234-5898
Integrative medicine clinic serving patients in Minneapolis, Bloomington, Richfield, Edina, Eden Prairie and the surrounding Hennepin County, Minnesota communities.