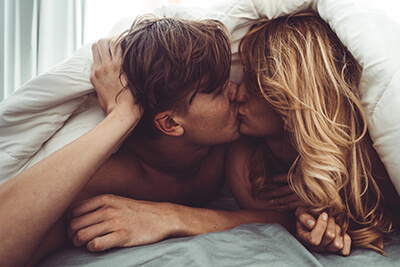 There are 7,000 peptides in your body. As people age, peptide levels begin to drop, which may lead to a peptide imbalance that may cause symptoms like low libido, signs of aging, and slower healing.
One Agora Integrative Health uses a protocol called Peptide Therapy to address this imbalance. Delivered through oral tablets or peptide injections, the protocol can address deficiencies in peptides such as Ipamorelin and PT-141.
Through Peptide Therapy, your peptide levels may be replenished, addressing symptoms and potentially leading to more testosterone, a boosted immune system, and more. Your One Agora specialist will work closely with you throughout the process.
Call ☎ (952) 234-5898 or contact us online to start your peptide treatment today.
What Are Peptides?
Peptides are short chains of amino acids that bind to cell receptors. Peptides deliver instructions that trigger cells to carry out numerous functions for your health.
How Does Peptide Therapy Work?
Peptide Therapy may be delivered through either tablets placed under the tongue to deliver the peptides into the bloodstream via the mouth membrane, or through nightly injections into the fat under the skin.
When you make an appointment with us, your peptide specialist will work with you to determine which delivery method is right for you.
Testing For Peptide Imbalance
Numerous blood tests may be able to determine whether your peptide levels have lowered.
For example, as peptides can support hormone function, tests include ones that measure the levels of human growth hormone (HGH), such as an Insulin Tolerance Test.
Your One Agora specialist will work with you to determine which diagnostic tests are necessary. Don't delay having your symptoms reviewed – a peptide imbalance might lead to diabetes and other autoimmune dysfunctions.
Types of Peptide Therapy
Types of peptides that you may receive include:
PT-141 – a neurotransmitter peptide that works on your nervous system to treat sexual dysfunction by activating your dopamine hormones
Cerebrolysin – a peptide mixture derived from pig brains; may help your brain and nervous system
Ipamorelin – this peptide mimics the natural release of growth hormone; may help aid skin health
Tesamorelin – a growth hormone-releasing hormone; may help with artery health
Sermorelin – this synthetic peptide encourages your pituitary gland to release growth hormone; may help reduce tissue degeneration
CJC 1295 – stimulates the release of growth hormone; may help with sleep
GHK-Cu – a copper-binding peptide in blood; may aid hair growth and help heal wounds
Beta Thymosin 4 – a water-soluble regenerative peptide that may help create new blood vessels
Alpha Thymosin 1 – a peptide that might help your immune system, such as by boosting T-cells
Your One Agora Integrative Health specialist will determine which peptide you should receive, the dose, and the duration of your Peptide Therapy.
What to Expect After Your Peptide Therapy
Depending on the type(s) of peptide(s) that you receive, potential benefits of Peptide Therapy are numerous and include:
fuller hair
reduced fine lines
heightened stamina
heightened focus
enhanced sleep
enhanced libido
lowered inflammation
decreased carotid artery thickness
lowered cholesterol
accelerated wound healing
reduced body fat
raised muscle mass
greater bone density
Are There Side Effects?
Peptide Therapy has typically been found to be safe. You may feel itchiness at the site of the injection. Your One Agora specialist will discuss side effects in detail; tell them if you experience dry mouth, higher-than-normal hunger, or numbness.
Request Your Appointment
Address symptoms like low libido and high cholesterol caused by low levels of a peptide. Doctors are available to help. Start your Peptide Therapy today by calling ☎ (952) 234-5898 or contacting us online.
---
Our Location
One Agora Integrative Health Clinic
9220 James Ave S.
Bloomington, MN 55431
Phone: (952) 234-5898
Integrative medicine clinic serving patients in Minneapolis, Bloomington, Richfield, Edina, Eden Prairie and the surrounding Hennepin County, Minnesota communities.