CO2RE Intima Laser Vaginal Rejuvenation
As women age, the tissues of their vagina stretch and loosen. Although a natural process, these unwanted vaginal changes can negatively affect relationships and self-confidence.
We at One Agora Integrative Health believe that a woman should not have to worry about an unsatisfactory sex life. We are proud to offer CO2RE Intima laser vaginal rejuvenation, a procedure that can return your vagina to a younger appearance and help you regain your lost confidence.
Contact us online or call (952) 234-5898 today to set up your first appointment!
Vaginal Rejuvenation Procedures
The purpose of a vaginal rejuvenation procedure is to relieve the side-effects brought on by childbearing, hormonal alterations, and the natural aging process, and to restore your vagina to a younger appearance and function.
Sometimes called female genital plastic surgery, many different types of procedures fall under the umbrella of vaginal rejuvenation:
Vaginoplasty: A procedure that tightens the vagina
Clitoral hood reduction: Removes the excess folds of the clitoral hood
Labiaplasty: Reduces the length of the labia minora
Labia majoraplasty: Reduces the size of the outer labia majora
Monsplasty: Reduces the bulging of the mons
Through vaginal rejuvenation treatment, you can regain your lost vaginal sensation, enjoyment of intercourse, sexual performance, and self-confidence.
Laser Vaginal Rejuvenation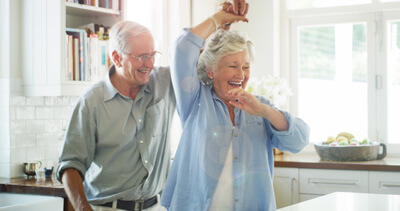 At One Agora Integrative Health, we utilize the FDA-approved CO2RE Intima laser for laser vaginal rejuvenation. CO2RE Intima is a new, in-office, non-surgical treatment that uses a controlled CO2 energy on the vaginal or vulva tissues. The rapid heating cause the cells in your vaginal wall to make collagen, which can lead to better skin tone, texture, and appearance, as well as restored thickness.
The device can treat both your external vulva area and your internal vaginal area, and unlike traditional vaginal rejuvenation, CO2RE treatments do not require any incisions. Other benefits of CO2RE Intima can include:
Bettered skin tone and texture
Restored flexibility and shape to vaginal tissue fibers
Tightened internal muscles of the vagina
Corrected skin discoloration of vaginal tissues
Raised moisture levels in the vaginal canal (may lower risk of infection too)
CO2RE Intima can help with certain kinds of incontinence issues, such as accidental urination. The procedure can also be used to reduce the labia minora, relieve symptoms of vaginal dystrophy, and repair signs of childbirth.
Vaginal Rejuvenation Recovery
The entire CO2RE Intima treatment takes about 10 minutes and produces mild to no discomfort, though aesthetic cream may be applied before the treatment to create a more comfortable experience for the patient.
Most women may require three treatments spaced about four weeks apart to achieve optimal effects. However, the majority of women will see changes after just one treatment.
After the procedure, you may return to your normal activities, though sex should be avoided for at least a week.
Request Your Appointment
The effects and success of CO2RE vaginal rejuvenation surgery cannot be understated. In a clinical study performed in HM Montepríncipe University Hospital in Madrid, Spain, 100% of the perimenopausal women who received CO2RE Intima laser treatment reported that they were satisfied with the effects 12 weeks after their third procedure, and 94% of those reported said they would recommend it to someone else. These women were being treated for vulvovaginal atrophy, which includes symptoms like vaginal dryness and pain during sex).
To learn more about the procedure or to schedule your appointment, call (952) 234-5898 or contact us online today!
Frequently Asked Questions
WHAT IS VAGINAL REJUVENATION?
Vaginal rejuvenation is a term used to describe a number of surgical procedures designed to alter the tissues of the vagina. These alterations may include the removal of excess vaginal tissue, the tightening of the vagina opening, or the stimulation of collagen production in the vagina walls. These alterations are done to restore the vagina to a younger appearance and better vaginal sensation and pleasure from sexual intercourse.
HOW LONG DOES A VAGINAL REJUVENATION PROCEDURE LAST?
Depending on the type of procedure used, the effects of vaginal rejuvenation could last a lifetime, though age and gravity will inevitably cause some relaxation to occur post-procedure.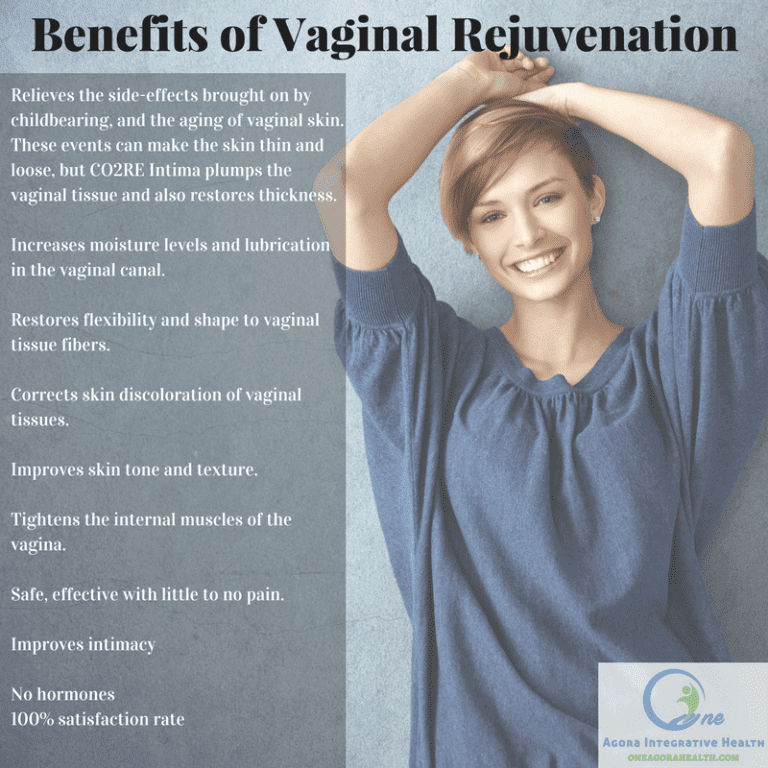 Vaginal Atrophy
Many reproductive health changes can occur while we age, and one of the major common concerns is the fact that vaginal tissue can change. This can lead to problems with bladder and intimacy, which can drastically affect a woman.
At One Agora Integrative Health, we offer many solutions to help with vaginal atrophy and discomfort. We take a comprehensive and safe approach to provide long-term solutions. Dr. Meaghan works with various women's health issues and has years of experience with both alternative and traditional medicine options.
Vaginal atrophy happens to many women, but there are options and ways to combat many of the symptoms, including vaginal dryness, discomfort with sexual activity, and stress incontinence.
From utilizing the CO2RE Intima vaginal rejuvenation laser to compounding pharmacy options like hyaluronic acid, we can provide treatment for vaginal atrophy with long-term effects. This drastically betters all areas of a women's life.
Call (952) 234-5898 or schedule online today!
---
Our Location
One Agora Integrative Health Clinic
9220 James Ave S.
Bloomington, MN 55431
Phone: (952) 234-5898
Integrative medicine clinic serving patients in Minneapolis, Bloomington, Richfield, Edina, Eden Prairie and the surrounding Hennepin County, Minnesota communities.