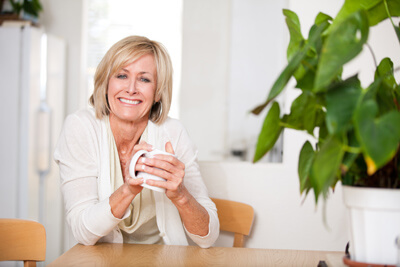 Hormones are biochemical messengers that help to regulate metabolism, sexual response, and other aspects of the body. When a woman undergoes menopause around age 45, hormones like estrogen naturally reduce, affecting her body in numerous ways, like lowering sexual drive and causing vaginal dryness.
Bioidentical Hormone Replacement Therapy (BHRT) is an effective way to address female hormonal imbalances. Created from natural sources like soybeans, the protocol is used to treat the symptoms of menopause too.
Female Hormone Replacement Therapy at One Agora Integrative Health includes testing of your hormone levels. A saliva test can help identify your baseline hormone levels, and different delivery methods like creams and subdermal pellets are then used to bring your hormones back into balance.
For additional information on what women's hormone replacement therapy entails, contact us online or call (952) 234-5898.
What Is Female Hormone Replacement Therapy?
Female Hormone Replacement Therapy is the use of Bio-Identical Hormones (BHRT) to raise hormone levels that have depleted due to aging.
What Menopause Symptoms Can Female Hormone Replacement Therapy Treat?
Female Hormone Replacement Therapy is used to treat symptoms of menopause including:
hair loss
low libido
vaginal dryness
hot flashes
fatigue
weight gain
low bone density
fibroids
How Does BHRT Work?
BHRT uses hormones created from sources like yams and soybeans. The hormones are biologically identical to your body's hormones.
What Hormones Are Used In BHRT?
The Bioidentical Hormones used during Female Hormone Replacement Therapy include:
Estrogen: an imbalance may cause low libido, mood swings, vaginal dryness, and reduced bone density
Testosterone: low levels may cause low libido, headaches, and osteoporosis
Progesterone: low levels may cause mood swings and weight gain
DHEA: deficiency may cause low libido and depression
Tests used to identify your baseline levels include:
Saliva Hormone Test: measures bioavailable hormones, especially testosterone and DHEA
Urine Hormone Test: used to detect estrogen and hormone metabolism
Blood Hormone Test: detects hormones available to target tissues (1-5% of sex hormones in the bloodstream)
Your Female Hormone Replacement Therapy
BHRT is customizable to your needs. Female Hormone Replacement Therapy can be delivered via the following methods:
skin cream
oral capsules
subdermal pellets for long-term release
in-office injections into the bloodstream
Some hormones and BHRT delivery methods may be better-suited for certain symptoms. For example, intravaginal estrogen cream may be used to treat vaginal dryness.
Our One Agora Integrative Health hormone replacement specialist will work with you to determine which hormone and delivery method is ideal for you.
Request Your Appointment
To make an appointment with a One Agora Integrative Health specialist and get additional information on hormone replacement therapy, call (952) 234-5898 or contact us online.
---
Our Location
One Agora Integrative Health Clinic
9220 James Ave S.
Bloomington, MN 55431
Phone: (952) 234-5898
Integrative medicine clinic serving patients in Minneapolis, Bloomington, Richfield, Edina, Eden Prairie and the surrounding Hennepin County, Minnesota communities.