FUNCTIONAL MEDICINE CLINIC IN BLOOMINGTON, MN
The traditional medical approach of treating disease with pills and multiple specialists might be causing a lot of individuals to slip through the healthcare cracks, and not live their life to the fullest. This may be because we separate signs and symptoms into specialties, and don't consider that everything in the body might be connected.
With about 125 million Americans now suffering from some form of chronic disease, patients may require a functional approach to health and wellness. At One Agora Integrative Health, we are proud to offer patients a healthcare plan that might benefit their health as a whole. To learn more about functional medicine of to speak to a functional medicine physician, call (952) 234-5898 or contact us today!
Serving patients in Bloomington, Minneapolis, Edina, Eagan, Burnsville, St. Paul, Eden Prairie, Minnetonka and the entire Twin Cities metro region.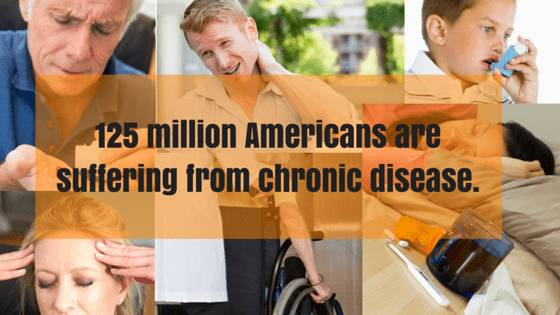 FUNCTIONAL MEDICINE DEFINITION
Functional medicine is a systems biology-based treatment that aims to identify and address the root cause of disease. It focuses on the body as a whole, and defines true health as the body functioning optimally. In order to achieve this goal, functional medicine looks at each person comprehensively, and as a unique individual. It is believed that improvement only occurs when the weak or dysfunctional systems are addressed, the entire body is supported, and the lifestyle concerns that cause the problem are changed.
FUNCTIONAL MEDICINE VS CONVENTIONAL MEDICINE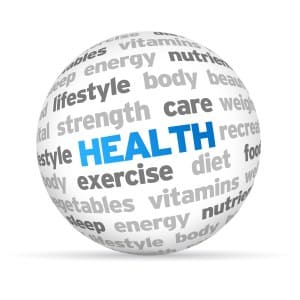 The strength of traditional or conventional medicine lies in diagnosing and treating diseases. In traditional medicine, patients are often sent from one specialist to another. If someone comes in with the complaint of headaches, then they are referred to neurologist. If that same person also mentions that they have bloating and chronic constipation, then they are referred to a gastroenterologist. This type of care is thought to be optimal for individuals that have acute trauma or concerns.
Functional medicine offers another possibility. Proponents argue that it is not only important to look at concerns holistically, but it is vital to take a comprehensive approach to care. For example, depression may be caused by many different factors, such as chronic body inflammation or neuroinflammation in the brain. Integrative functional medicine may be useful for patients who are not sick enough to need medical care, but may soon require it.
FUNCTIONAL MEDICINE TESTING
A functional medicine practitioner will begin your treatment by performing various lab tests on you to help them understand your unique physiology and decide on the best treatment plan for you. While the tests used may vary, they will most likely include:
Comprehensive stool analysis to check for inflammation and malabsorption
Micronutrient testing to check for nutrient deficiencies
Hormone testing to ensure that hormone levels are balanced
Organic acid testing to view the efficiency of your body's cellular metabolic processes
Advanced cardiometabolic testing to detect heart disease
Adrenal stress tests to check for forms of fatigue, mood disorders and autoimmune disease
Heavy metal testing to detect unwanted substances in the body
Food sensitivity testing for food sensitivities or allergies
Testing for gluten intolerance and celiac disease
Protein detection test to detect Lyme disease
FUNCTIONAL MEDICINE PROGRAMS
Based on your test results and conditions, your functional medicine program will be tailored to suit your specific needs. Conditions that functional medicine may be able to treat include:
Diabetes
Heart disease
Inflammatory bowel disease
Problems with weight
Food sensitivities or allergies
Anxiety
Sleep issues and fatigue
Depression
Celiac disease
Fibromyalgia
REQUEST YOUR APPOINTMENT TODAY!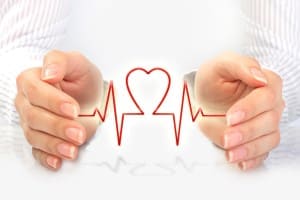 Many believe that you can't truly fix a problem without addressing the root cause of the dysfunction. At Agora Integrative Health, Dr. Meaghan believes this as well. She has worked in various healthcare arenas during her professional career, and from her time as a nurse on an organ transplant floor to her experience in integrative health, she brings the best of both worlds to her patients as a functional medicine doctor. To make an appointment with Dr. Meaghan and start your treatment, call (952) 234-5898 or contact us today!
---
FREQUENTLY ASKED QUESTIONS
What Is a Functional Medicine Doctor?
A functional medicine doctor believes that the body's systems are intrinsically connected, and defines true health as the body functioning optimally. They treat each person comprehensively and as a unique individual.
Is Functional Medicine Legitimate?
Functional medicine encompasses many clinically unproven theories and therapies, but many healthcare practitioners believe that functional medicine is a viable treatment option.
Are Functional Medicine Doctors Covered by Insurance?
Generally speaking, insurance coverage of functional medicine is minimal, and most companies will only cover the first one or two appointments. Check with your insurance company to see if they cover functional medicine.
What Are the Differences Between Traditional Medicine and Functional Medicine?
In traditional medicine, symptoms of diseases are often treated individually. Functional medicine focuses on identifying and addressing the root cause of disease.
What Are Functional Medicine Tests?
Functional medicine practitioners use various lab tests to help them understand their patient's unique physiology and decide what treatment plan is best for them. While the tests utilized will vary for each patient, they can include hormone testing, heavy metal testing, or food sensitivity testing.
Request Your Appointment Today!
To request your appointment, please call (952) 234-5898 or contact us online today!
---
Our Location
One Agora Integrative Health Clinic
9220 James Ave S.
Bloomington, MN 55431
Phone: (952) 234-5898
Integrative medicine clinic serving patients in Minneapolis, Bloomington, Richfield, Edina, Eden Prairie and the surrounding Hennepin County, Minnesota communities.